Messages On Hold Australia
MESSAGES ON HOLD MUSIC ON HOLD ON HOLD SAMPLES ON HOLD CLIENTS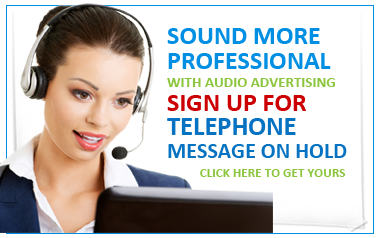 On Hold Messages is a valuable marketing tool for businesses of all sizes. Recent research by Google shows that more than 57% of callers were put on hold when calling into a business. Of those placed on hold, only 27.6% were willing to wait slightly more than a minute, and businesses who kept callers waiting longer than this time lost 90% of those calls.
So what is the best way to keep your callers from hanging up before you get back to them? Install a messages on hold program. A quality on hold message and music on hold program will keep callers entertained, give them valuable information about your business, and let them know about products and services they may not have been aware of. Callers who hear messages and music on hold stay on the line on average of 30% longer than callers who hear silence or radio.
So don't delay, contact us today to find out how our messages on hold can help boost your business sales.

Media Messages
2, 2 Spencer Road
Nerang, QLD 4211